Meet the team
Dr Julian Kurer
General Dental Practitioner (GDC No: 62450)
BDS MSc FDSRCS (Eng) MRD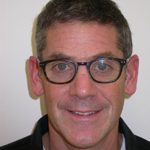 Julian opened The Dental Rooms in January 2002. He works closely with implantologist surgeons, Dr Riz Syed and Dr Michael Norton, to plan the surgical placement and restoration of the implants with crowns and bridges. He is a registered specialist in the treatment of gum diseases and he is a General Practitioner who carries out a full range of treatment from simple dentistry and cosmetics to complex cases.
He regularly attends post-graduate courses to ensure that the treatment he offers is evidence based and of the highest quality.
Dr Amanda Naylor
General Dental Practitioner (GDC No: 113990)
BDS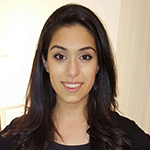 Amanda qualified from Leeds University. She has experience of working in Oral Surgery and general practice. She has achieved the qualification MJDF of the Royal College of Surgeons which recognises her skills in both surgery and general dentistry. She has also completed a course in advanced restorative dentistry. Her gentle, easy going manner and caring attitude makes her patients feel very at ease.
Dr Riz Syed
Implantologist (GDC No: 77092)
BDS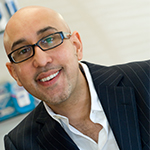 Riz qualified in 1999 at the Royal London Hospital, after which he worked in the Oral Maxillofacial surgical department. Having established two large referral surgeries he has been awarded the clinic of excellence in implant dentistry. His practice includes sinus grafting, surgical crown lengthening and hard and soft tissue grafting. As a national mentor for Nobel Biocare, he has helped to train implant surgeons across the UK and is regularly consulted for treatment planning complex cases.
Dr Danielle Hommel
Hygienist (GDC No: 63485)
BDS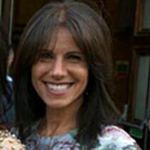 Danielle qualified from UCH Dental School in 1988 and has been at The Dental Rooms since 2002. She works closely with the dentists in the practice as well as the Orthodontist, so that our patients are given a sound foundation for continuing oral health.
Dr Mandy Driscoll
LHMC Dental Therapist and CEB Dental Hygienist (GDC No: 3146)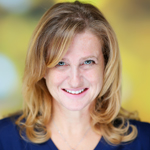 Mandy qualified as a dental therapist and hygienist from The Royal London Hospital in 1986. She has worked as a hygienist with periodontists in private practice in London. Mandy works alongside other dental professionals to secure the best possible gum health for patients. She is able to do all hygiene work under local anaesthetic as required.
Dr Marta Suarez
Endodontist (GDC No: 141652)
BDS MSc (Endo)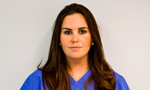 Marta obtained her Bachelor degree in dentistry from the International University of Catalonia (Spain) in 2005. She also completed an MSc in Endodontics (Root Canal) in 2007 at the same university. She works in private practices limited to Endodontics treatment and has attended national and international congresses about Endodontics, as well as post-graduate courses to maintain her awareness in every part of dentistry. Marta does root canal treatment at The Dental Rooms every alternate Tuesday.
Dr Joseph Noar
Orthodontist (GDC No: 55865)
MSc BDS FDSRCS DOrth MOrth RCS MOrth RCS (Ed) FHEA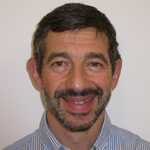 Joe is a Consultant Orthodontist at The Eastman Dental Hospital and an Honorary Senior Lecturer at UCL in London. He offers private consultations and orthodontic treatment for children and adults at The Dental Rooms. Joe is particularly interested in early treatment to avoid complex problems later and combining orthodontics with cosmetic dentistry to achieve excellent aesthetics in adults.
Noreen Freeman
Nurse (GDC No: 130056)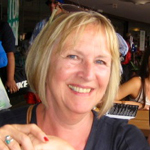 Noreen is senior nurse and has been working with Julian since the Practice opened. She is very popular with the patients because of her friendly and efficient manner. She often attends courses to improve her already vast knowledge of dental nursing.
Ania Kuzan
Nurse (GDC No: 257103)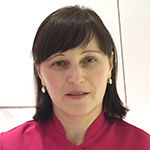 Ania joined The Dental Rooms in July 2015 as a Dental Nurse. Originating from the Ukraine, Ania's friendly and outgoing personality always makes the practice a happy place. She is very chatty and there is never a dull moment when she is around, but she is also very hardworking and conscientious and always puts the patients at ease.
Debbie Ettinger
Practice Manager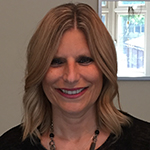 Debbie has worked on reception since 2009. As well as reception work, Debbie also carries out all the secretarial duties as well as looking after all aspects of compliance. Debbie enjoys chatting to the patients and making them feel at ease.
Sara Simnock
Receptionist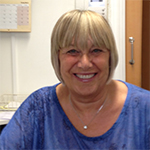 Sara has worked on reception since 2004. She also deals with all financial aspects bringing her own special style and flair to the practice.
Louise Jacobs
Receptionist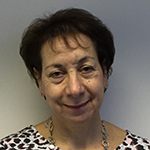 Louise joined The Dental Rooms in September 2015 and has already proved to be a valued member of the team. Her calm and patient manner makes the patients feel cared for and she has fitted into The Dental Rooms family perfectly.